Dr. William Graham Mainprize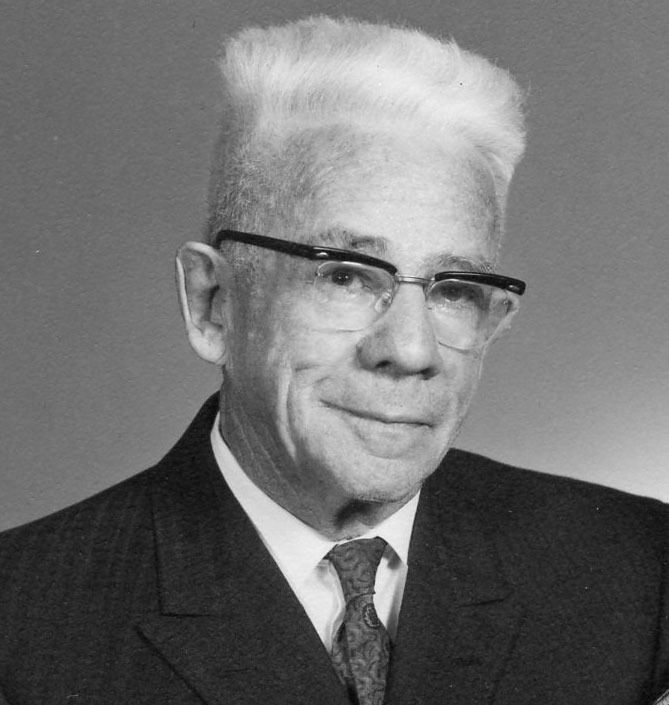 Born July 7, 1888 in Mount Albert, Ontario, Canada.
Son of George Mainprize and Hester Matilda (Kester) Mainprize.
Brother of Robert Arnold Mainprize and Gordon Mainprize.
Died Aug 3, 1976.
1911, when, at the age of twenty-two Dr. Mainprize graduated from Toronto University with a distinguished M.D. degree. He was the youngest ever spring graduate in Medicine. He spent the summer of 1911 at his Uncle Albert Mainprize's farm at Alameda, Saskatchewan when he read a newspaper article about the retirement of Dr. H.W Scott in Midale. He arrived by train in Midale on July 2, 1911. Within days he bought the practice from Dr. Scott and started seeing patients.
Having spent his boyhood days in the scenic beauty of his native province of Ontario, the bleak prairies must have looked barren indeed. This however, did not dishearten the aspiring young physician. In addition to the Midale district he served the villages and communities of Goodwater, Bromhead, Tribune, Maxim, Colgate, Halbrite, Griffin, Huntoon, Viewfield, Benson, and Macoun.
To undertake to serve such a vast field, "Doc" was forced to make use of all sorts of transportation. It has truly been said of him, "blizzards, snow, mud, water and danger could not stop "Doc" from carrying on his work of mercy. Where others might have found an excuse, he found a way."
The one paramount reason for "Doc's" stay in the Midale district was his marriage to Helen Wedin, then, the Midale beauty. Without her assistance his task would have been impossible. Throughout the years, she has not only devoted her life as a housewife and mother, but has served her husband as secretary and receptionist for his office calls." Dr. Mainprize enjoyed the friendship of Mr. Moser, also the friendship of the municipal officials, and the people he cared for in as a doctor.
They had two children. Graham William was born May 13, 1922 Graham married Ruby Inez Lucille Egland, daughter of Hans and Lizzie Egland
Marie married Hugh McKinnon. He is a Guidance Counselor in Campbell Collegiate, Regina They have six children: Graham, Bruce, Mary, Karen, Paul, and Peter.
Maynard Moser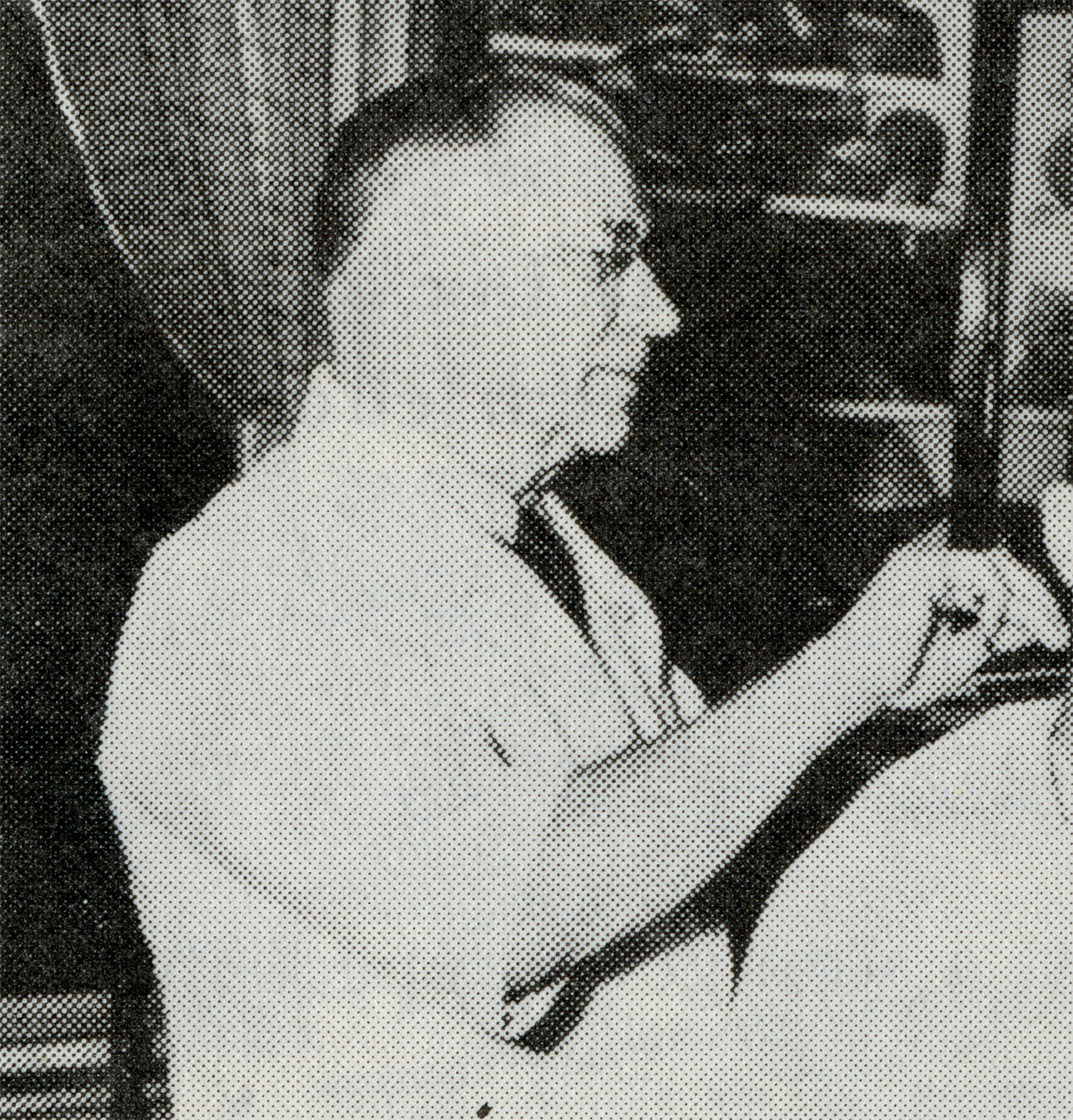 Maynard Amel Moser was born in Blue Earth City, Minnesota on February 20, 1879. His parents were Fredrick and Emma Moser of Switzerland. He married Theresa Kathleen Paul on April 15, 1900.
Maynard came to Canada in September, 1902 and filed on a homestead on S.E. 24-2-11W2. Then in April, 1903 Theresa and small son, Leonard, joined Maynard in Canada to make their home here.
After Maynard received clear title of his land, he sold it and bought a farm S.E. 27-4-11 near Midale from George Flury in 1905. He built a house on this land with help from Hugo Hoipkemeier. He sold this farm in 1908 and moved to Midale, bought a restaurant called Midale Cafe from Abe Peterson. The following year Maynard accidently dropped a coal oil lamp in the basement and the building and all belongings burnt.
In 1909 he bought a pool hall and bowling alley from Billy Hyme. In 1913, this building also burnt down. He then built a pool hall on the same location and in one corner did his barbering. In 1920, George Arts built an addition onto the pool hall for a barber shop. Maynard barbered until he was eighty-one years old, retiring in 1961 when he sold his business to Erwin Larson.
Maynard was a chartered member of the early Board of Trade in Midale. He was one of the oldest men to be in business and was in business the longest time of any business man. He is a member of the Midale Baptist Church. He was on the Board of Deacons for a number of years, and was active in the church in other capacities. He was an ardent worker and Christian witness at Dr. Mainprize Park. He and Dr. Mainprize spent all summer painting, pruning trees, and weeding at the Park.
In 1978 at Midale's 75th Anniversary Mose was the oldest surviving male citizen and was chosen "King". He was presented with an engraved cup. He was also honored on the same day by having the avenue in front of his home named after him. Moser Avenue joins Mainprize Street, so during the years to come, two buddies will still be together in name.
Theresa and Maynard had four children.
Leonard John was born September 15, 1901 in Ortonville, Minnesota. He passed away on July 11, 1966,
Myrtle married Frank James Wensley.
Esther Ellen was born March 29, 1906 and died March 29, 1906.
Ellen Esther was born April 27, 1909. She married Milton (Mac) Achen.
Frances Mae was born May 4, 1919. She married Lauritz Egland.
Theresa died December 16, 1953.
Project Executive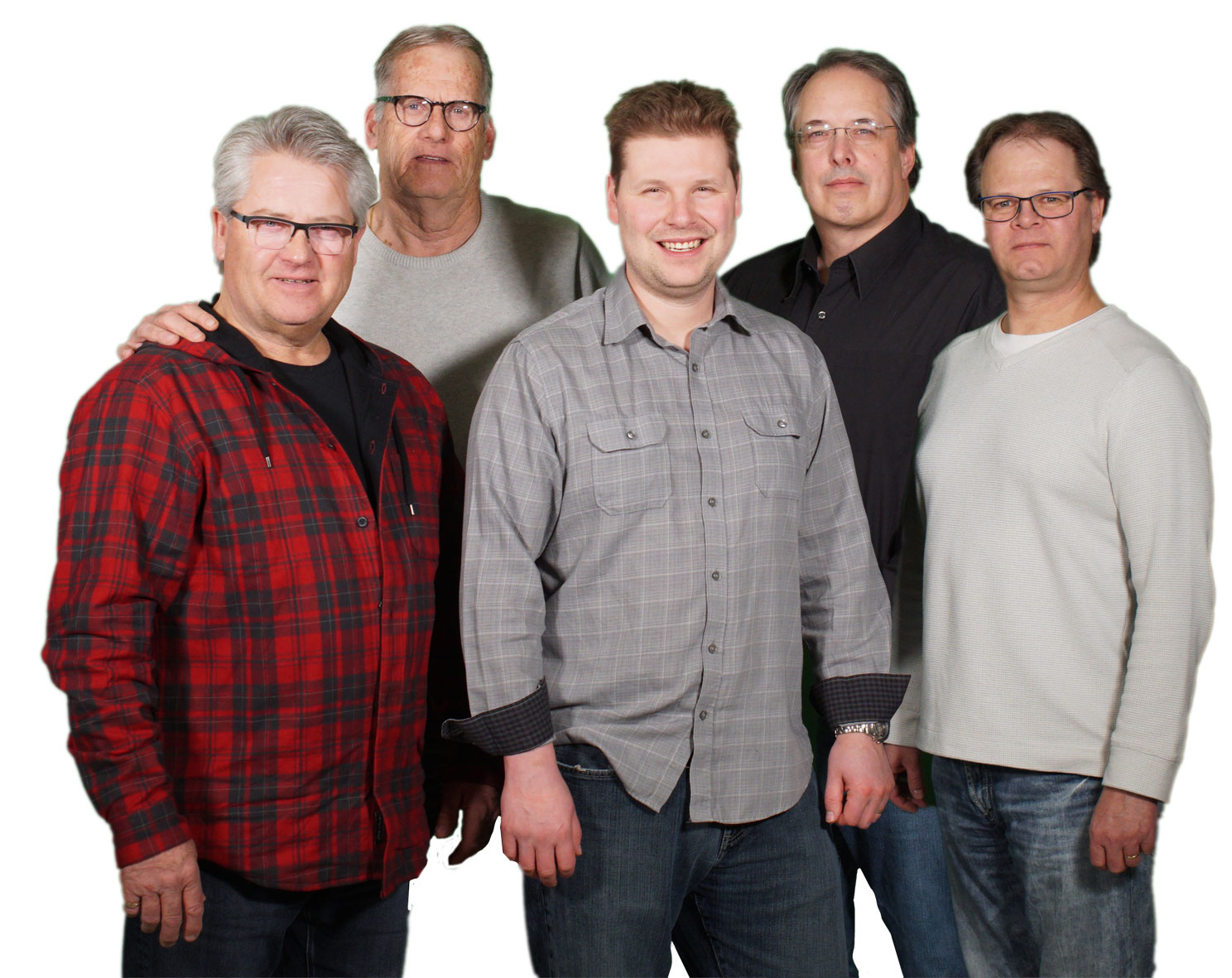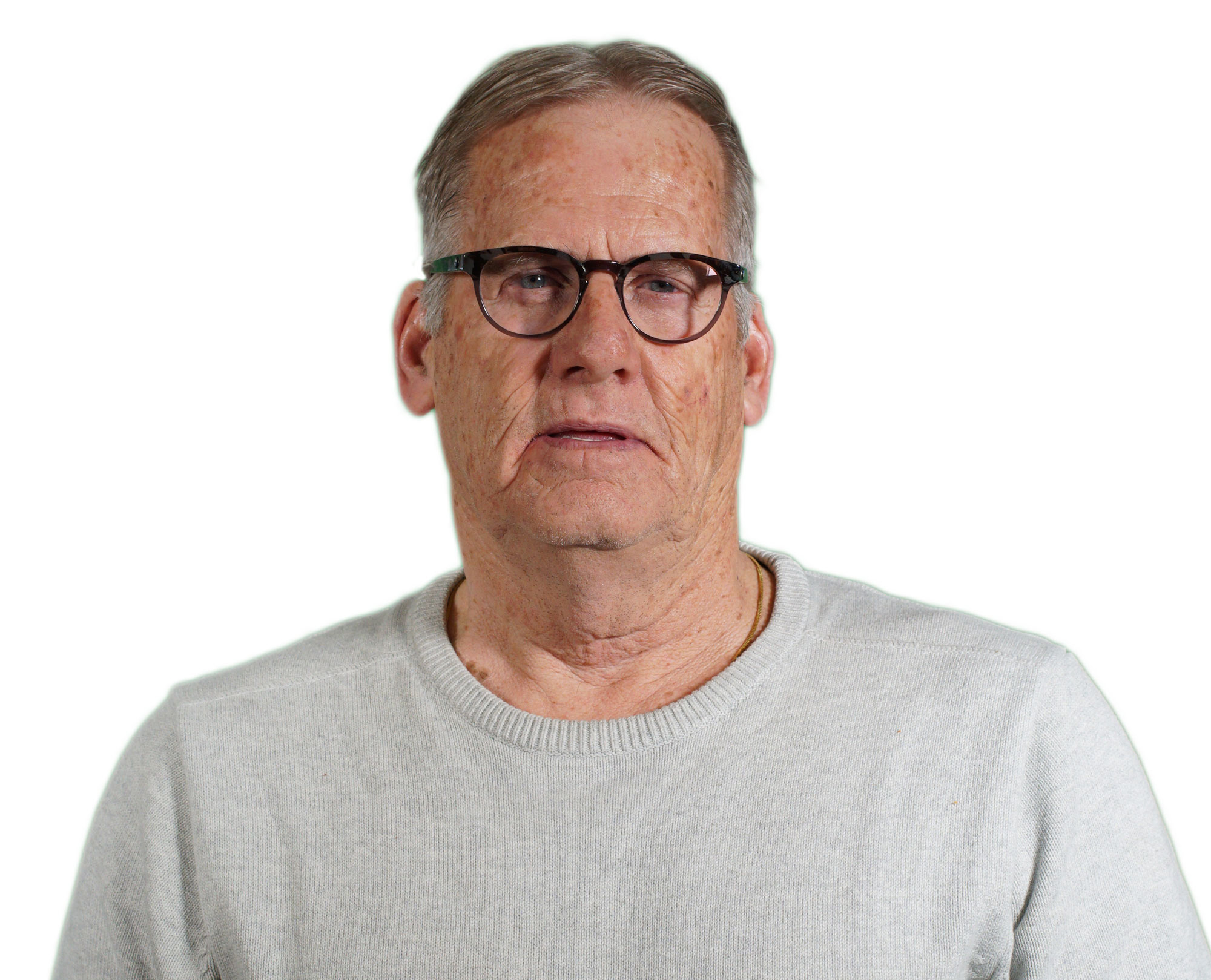 Spent 19 of my best years in Midale. Dad was principal for 40 years. Founder of Phoenix Group, Saskatchewan's largest advertising agency.
Community Involvement: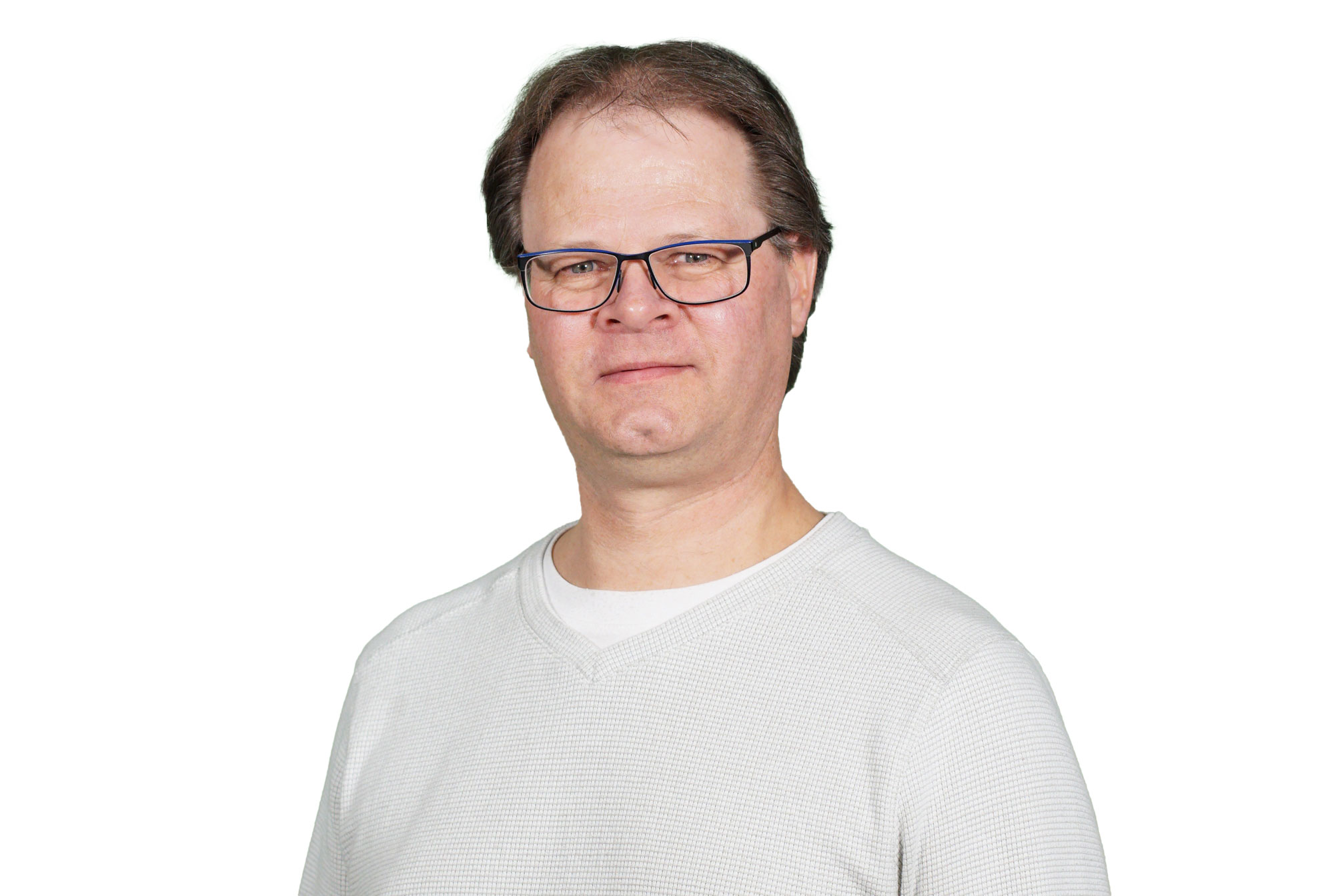 Co-producer and Phase Two Co-ordinator on the Mainprize Project. Murray was born and raised in Midale where he attended school from Kindergarten to Grade twelve graduating in 1982. Murray moved to Brandon, Manitoba to pursue his post-secondary education. He earned a Business Administration Diploma in Marketing from Assiniboine Community College and an undergraduate degree from Brandon University.
Murray spent seventeen years as the Recruitment Officer at Brandon University. During this time, he traveled throughout Manitoba, Saskatchewan and North Western Ontario to career events promoting the University. He was the Director of Admissions for 14 years before retiring in 2019.
Murray has extensive volunteer experience. He was the Director of Moving and Storage for two years preparing the Athletes Village prior to the 1997 Canada Summer Games in Brandon. He was the Residence Accommodation Assistance for two World Youth Baseball Championships, six years with the Big Brothers & Big Sisters Organization; a regular blood donor for many years and served on numerous community committees over the last thirty years.
Dr. Mainprize lived in our neighborhood about a half block away in Midale so I saw him regularly. He was also my doctor on a few occasions. There were many stories told about him as a person and as a doctor. As I got older, I began to appreciate Doc not only as a Doctor but also for his ingenuity.. A man ahead of his time! Growing up, the mud mobile really captured my imagination on how Doc along with other creative people in the community designed and fabricated unique vehicles out of necessity to deal with the harsh prairie weather. A parade in Midale is successful only if the mudmobile is running in it! Dr. Mainprize could have relocated his practice and family anywhere to avoid the harsh climate that Saskatchewan had to offer.
I'm pleased to have the opportunity to work with Jack on the Mainprize Documentary project. Jack and I made a number of amateur super 8 films together in our teens. I look forward to the challenge as a volunteer on the project telling the story of a local icon.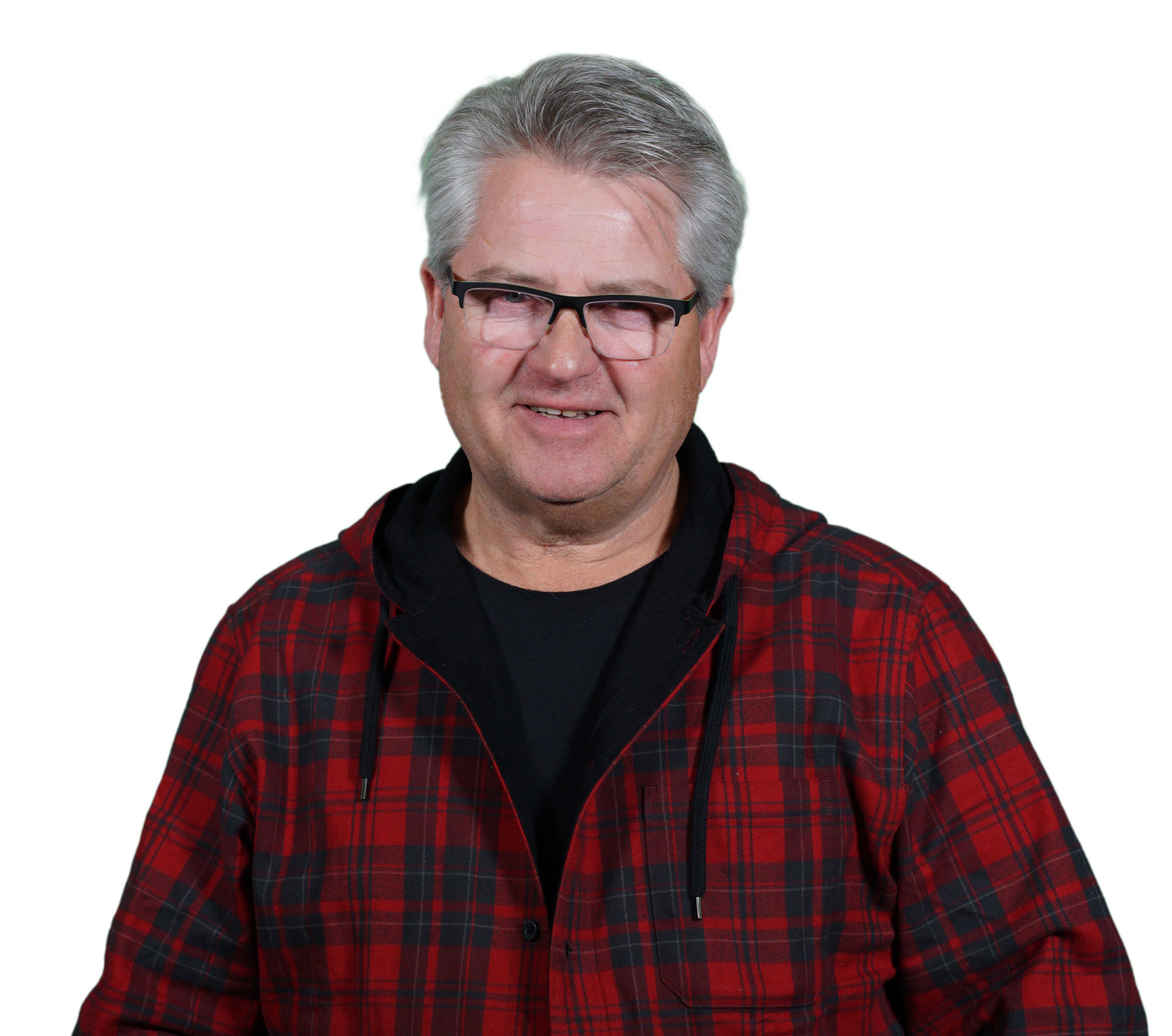 In 1972 I started farming. Married in 1978 to Wendy Johnson. We have had 3 children. Glenn, Brandy and Benji.
In 2000, Glenn come home to the family farm and is farming with me to this date! In 1979, I began my 33 years serving on council for RM#7, 14 years as Reeve. I served on Oungre Memorial Regional park board and recreational board. I also spent a few years in the WHL as a scout for the Moose Jaw Warriors.
My parents Harold and Ruth took on the task of operating Mainprize Park for a few years in the late 60's. This included the grounds, concession, and golf course. These years at the park led to an early interest in swimming and golfing. Mainprize Park was recognized as having the largest pool in Sask, capacity of 750,000 gallons! During the late 60's and early 70's there was as many as 1500 people inside the fence one afternoon! This estimation was made by one of the six guards that were on duty that afternoon. Normally 2-3 guards were on staff.
The pool was a huge drawing card for the park. Swimming and lessons where offered here. Families come from communities all around the park including Midale, Oungre, Goodwater, Torquay, Outram Tribune, Bromhead, Halbrite, and Macoun! This is where my swimming lessons began. From lifeguard to Instructor and finally examiner! All thanks to Mainprize Regional Park!
Because of the work we did on the golf course, also allowed us to make many rounds on the 9 holes. I even got to golf with some if (of?) the notorious local members, like Max C., Hugh Pearson, George Molberg, Art Nurnberg (Midale Police! I was nervous) and more!
I had the opportunity helping Doc Mainprize a few times hoeing and pulling weeds in trees! It was HOT! After a couple hours Doc would look at his watch and say it's TAB TIME! So off to the concession we went. Doc would buy me a coke and he always had a Tab! His favorite pop!
Taking on the duties at Mainprize Park was a family adventure. Mom and dad must have really depended on us kids to help. My brothers and dad took care of the grounds and golf course and helping in concession on weekends! Working at the park as a family, looking back was the most fun we had as a family, even thou it was a lot of work! The worst was shoveling mud out of booth and other outdoor buildings after the floods!
Working at Mainprize Park led to knowing many people from Midale and surroundings area. Over the years I have been involved in hockey and ball, either coaching or playing in Midale!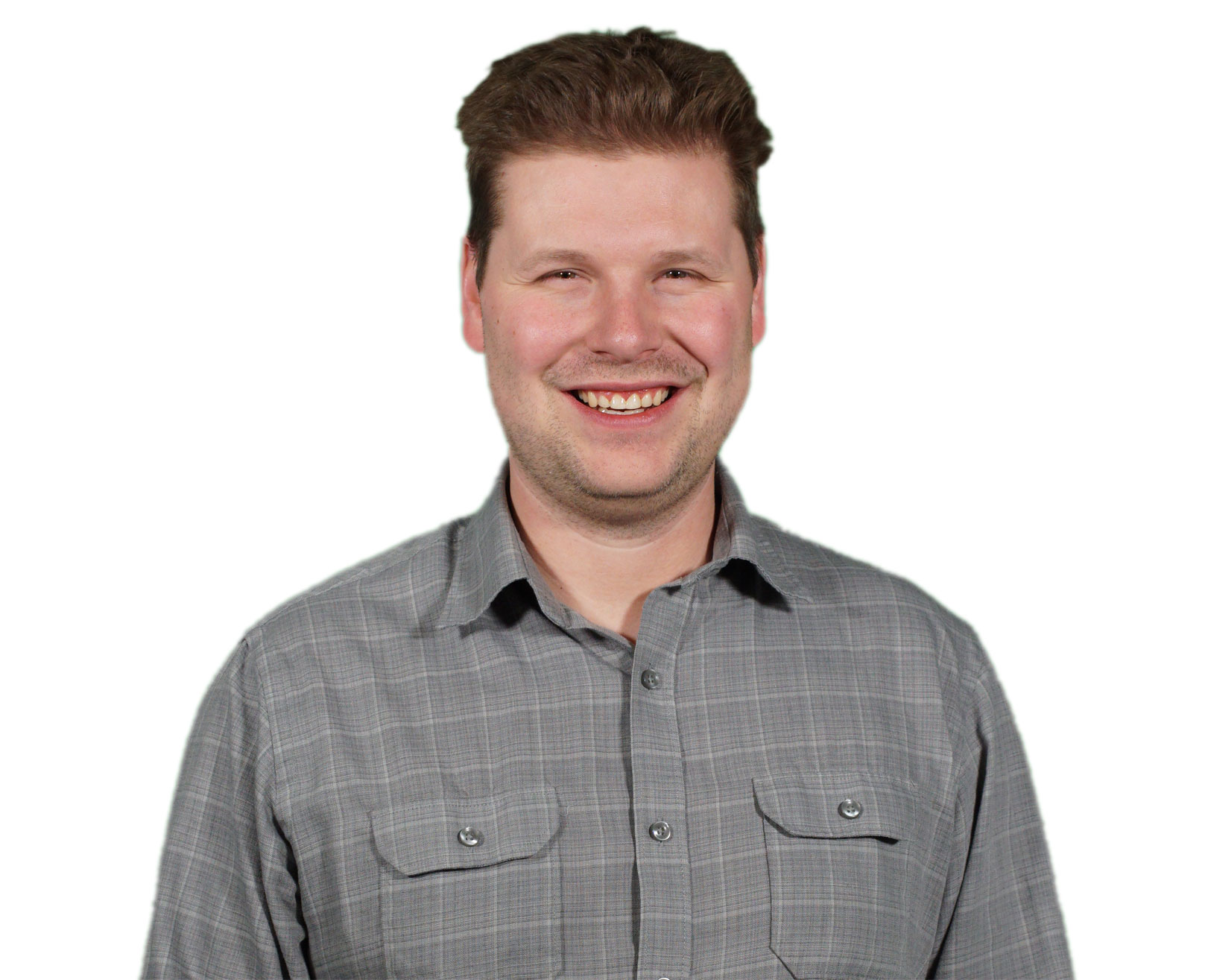 President – Partner Melcher Studios, Executive Producer on the Mainprize Project. In 2003, Dwayne graduated with a diploma in 3D Animation and Design from New Media Campus in Regina and has acted as a Designer, Process Architect, and Project Manager ever since. Establishing himself for the past 12 years has enabled Dwayne the ability to foster gifted designers and programmers as well as become a well-recognized contributor to the community. Throughout his career, Dwayne has pioneered partnerships and relationships with over 250 companies locally and nationally.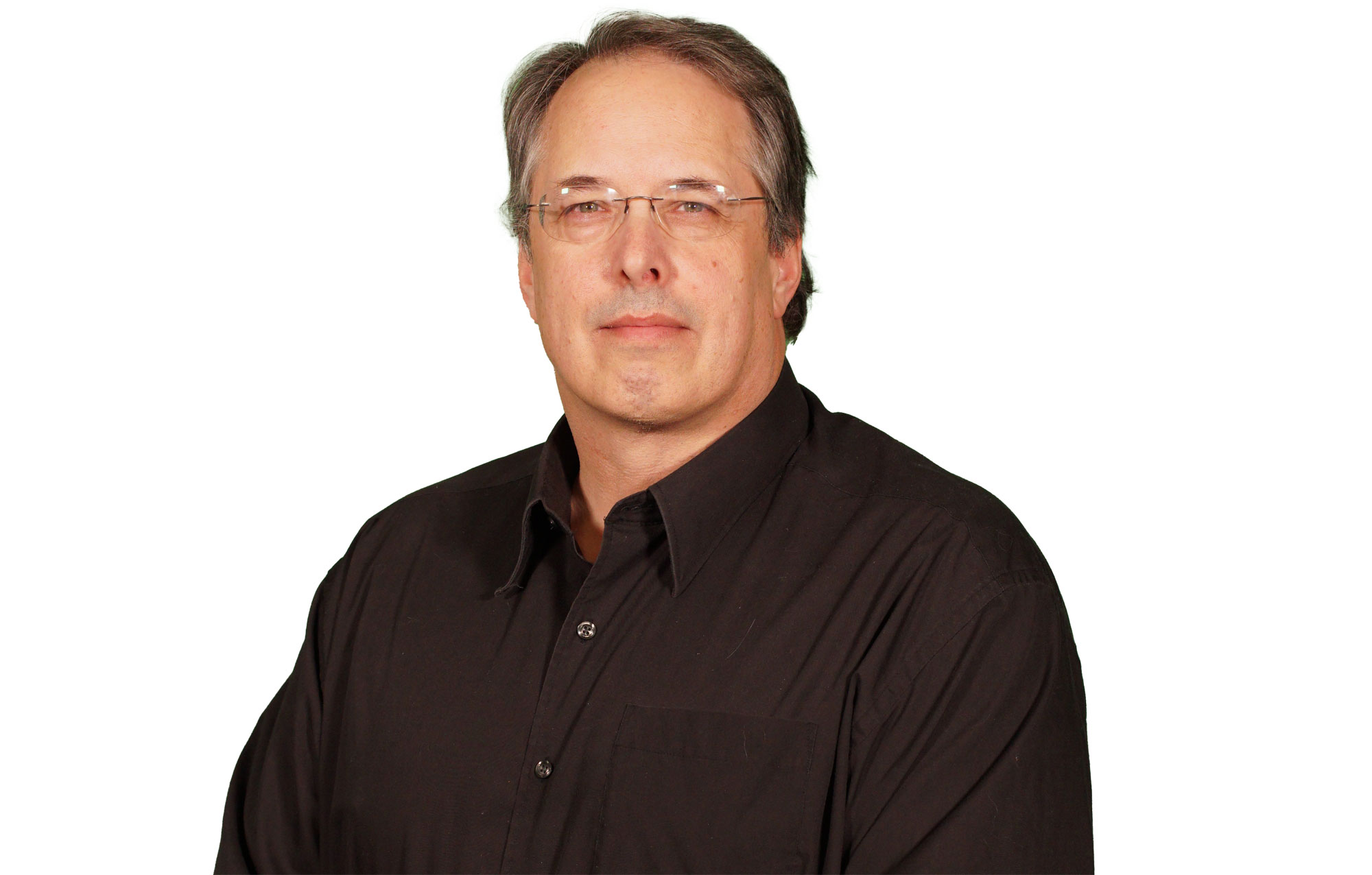 VP of Interactive – Partner Melcher Studios, Co-producer and Director on the Mainprize Project. Jack started his film and TV career in 1984 working on films in Toronto. Moved back west to go to film school in Regina. Worked on numerous films and TV shows as well as commercials and corporate videos. Won some awards met a lot of great people. Went to animation school in early 2000s worked as an animator for several years. Ran a small VFX and animation company, and now works mainly in VR and AR for Melcher Studios. Was delivered by Doc Mainprize.
Crew